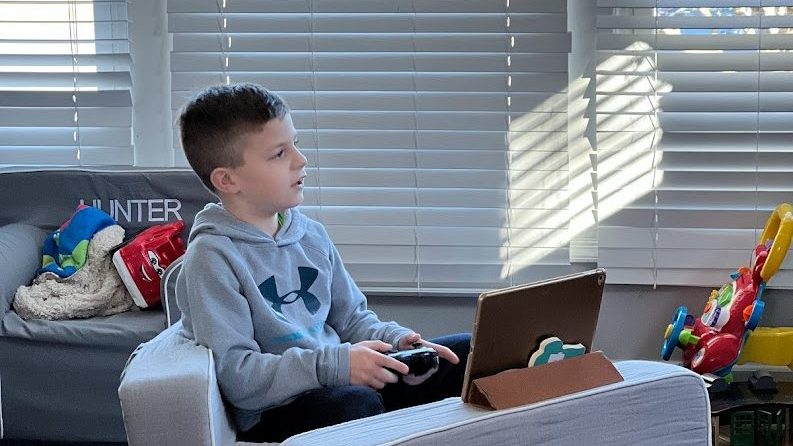 Be careful, parents. One day, you'll be fitting your child for his first "big kid" car seat, and the next thing you know, you'll be taking them to places where they don't think they need to hold your hand anymore, and then coming home and having them disappear to play video games with a friend for two hours, realizing that they're Growing up WAY too fast!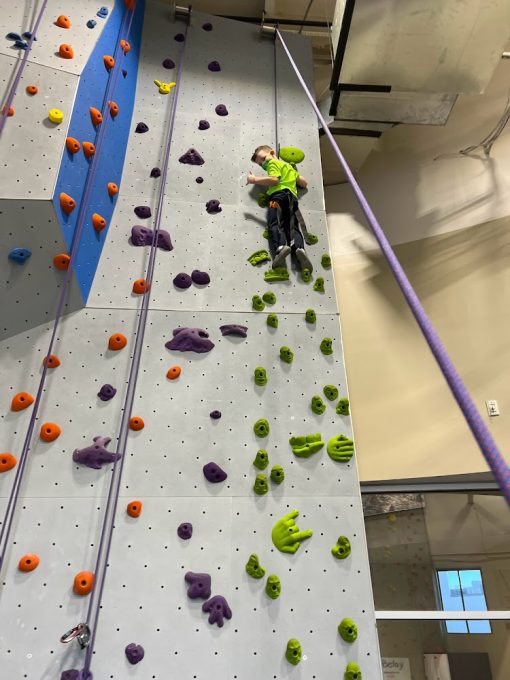 I had off for President's Day, and so did the oldest kid. He's in 1st grade, now, so he follows that schedule of holidays, and as such, he was home with me. I knew I didn't want to spend all day in the house, so we woke up, ate some cereal, and headed to Movement Gyms for a climbing adventure. He's a boy in every sense of the word, so I expected him to take to it like a fish to water. Honestly, he was a bit apprehensive, by he seemed to handle it rather well, and had a great time doing it. Also gave his ol' Dad a chance to renew his belay check, and get caught back up on that so I could climb some more. Maybe one day, he'll be heavy enough to return the favor.
We hung out there (har har har) for an hour or so and then headed out. I'd say he enjoy it, and Movement Gyms does a really good job of making kids feel comfortable and welcome. It's also not the most expensive activity out there. I want to say we got out of there with rentals for him, and the day pass, for under $40. It's less if you have your own equipment, but I'm not buying shoes he's going to grow out of before we leave the gym.
From there, we headed over to what I thought was going to be me buying new spin shoes (we got a Peloton for Christmas, and it's been one of the best things we've received in recent memories), but ended up being a quick stop into the Lego Store. Those places do a REALLY good job of suckering parents into buying things their kids probably don't need.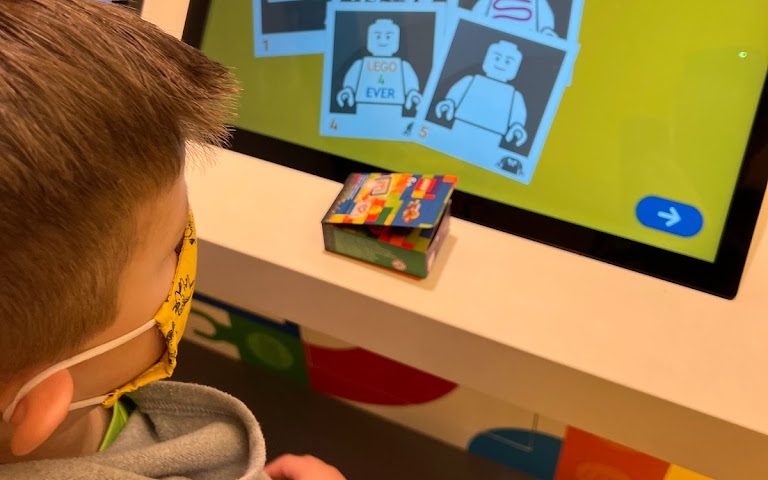 We walked out with a custom minifig, and I'd say I won the "Dad of the Day" prize, so that was pretty great. N got home, setup a quick Facetime call with a buddy of his, and that was it. Really made me think back to being a kid and spending my days off school playing Nintendo the whole day, only pausing to go to the bathroom and get snacks. Looking at him made me realize that he really is growing up way too fast.
I think that, sometimes as parents, we forget that our kids don't have to be doing thought-provoking learning activities 24/7. I know it's one of the hardest things that I struggle with as a Dad. We're constantly inundated with how our kids are getting too much screen time, forgetting that we would spend 10-12 hours at a clip playing Super Mario Bros. 3 and we turned out okay. Maybe it's time we start letting our kids live how we did "back in our day" without forgetting what "back in our day" truly was at the time.
Diatribe over. I had a great time with the oldest, and look forward to our next adventure!
372 total views, 2 views today