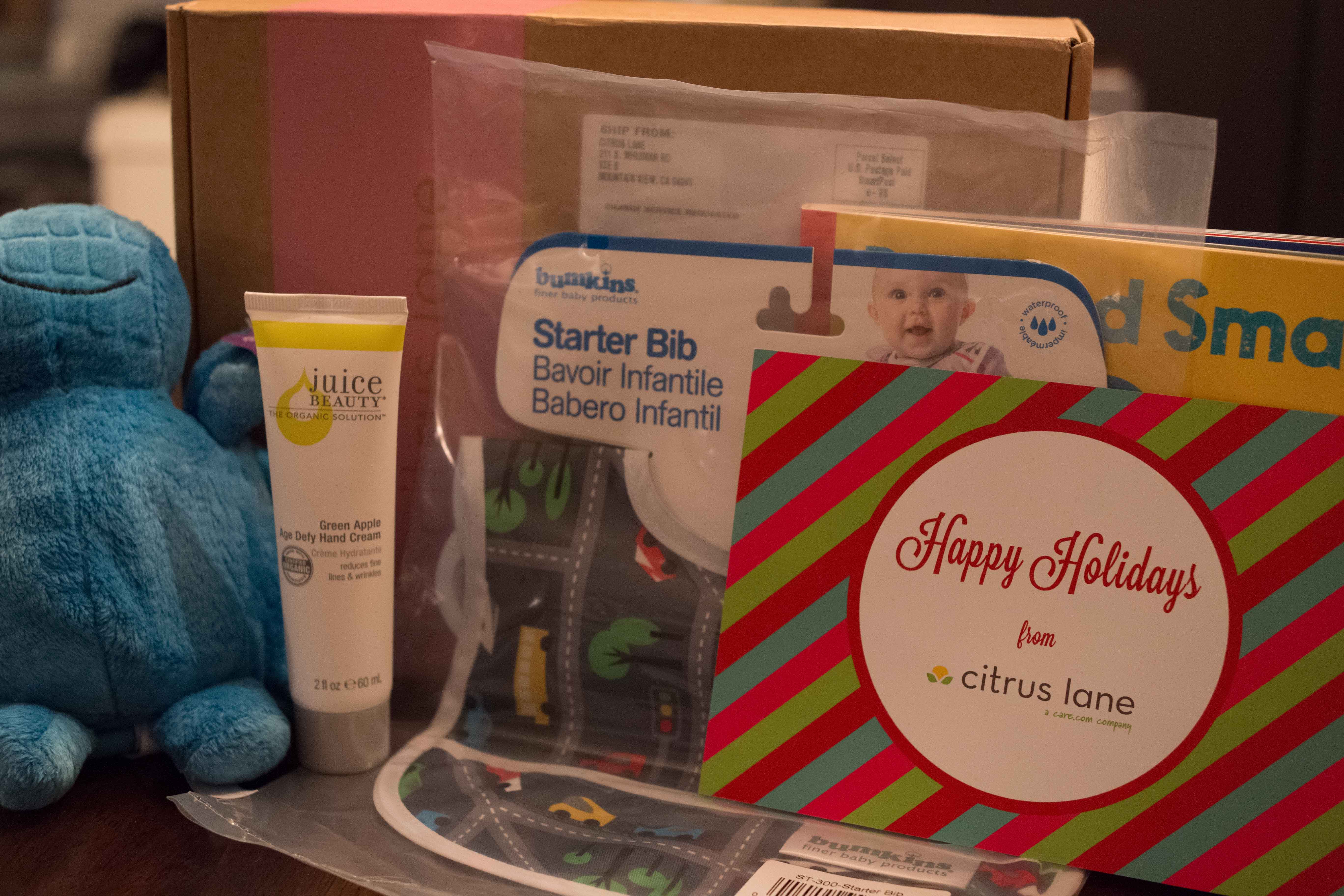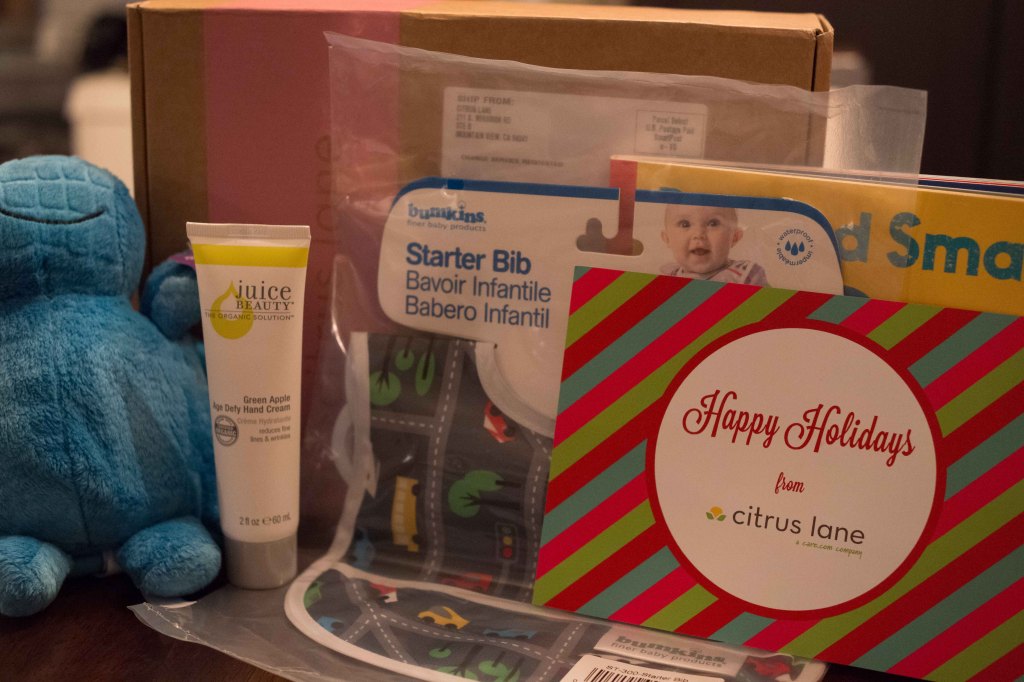 As I mentioned in my last post about Citrus Lane, my wife and I decided to sign up for six months of Citrus Lane.  In an attempt to further justify our purchase, I figured I would review the contents of each box as they come in every month.  Hopefully, I'll help someone make a choice to join up (or not), and convince folks that this actually might not be a bad deal!
What's in the box?
This month, Citrus Lane sent four items.  Three of the items were pre-selected, and one of the items was picked by MOMPC.  As I mentioned before, MOMPC and I signed up for the $21/month plan, so each month our goal is to get a better value than that.  How did we do this month?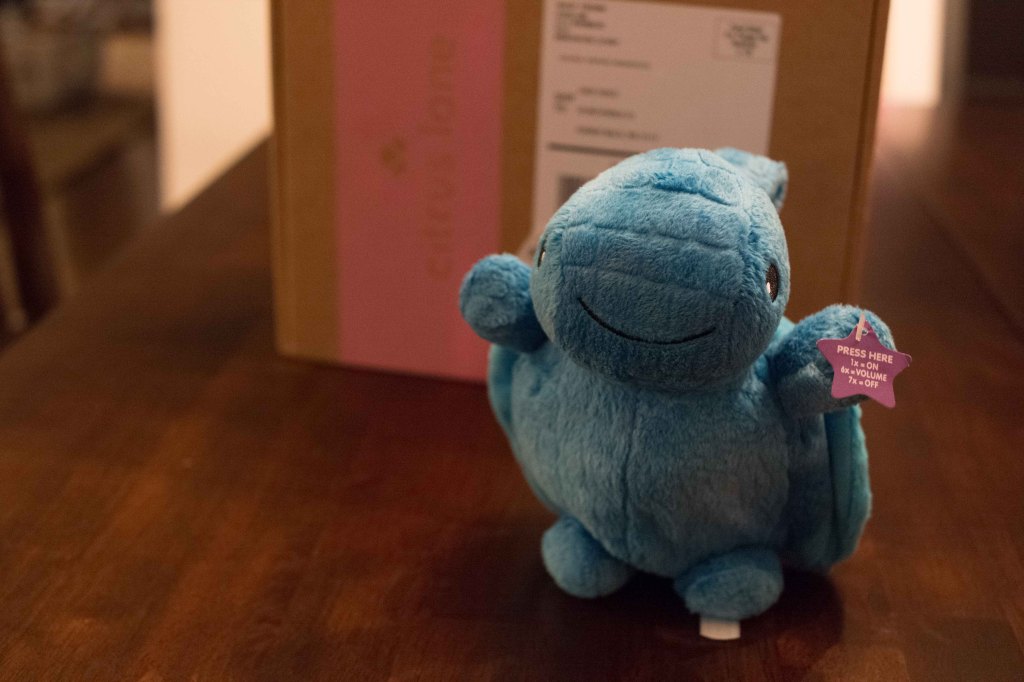 Lullaby to Go from Cloud B
MSRP – $19.95, Purchasable on Amazon for $18.95 
This item is your standard plush toy with a music box in it, with a few tiny additions that make it something a little bit more than ordinary.  Made by the same people that make that fancy constellation turtle, this item has a velcro loop on top to attach it to a car seat, backpack or belt loop, and a variable volume button in its hand.  We've actually ended up using this way more than we expected, because it seems to have a really soothing effect on the little one.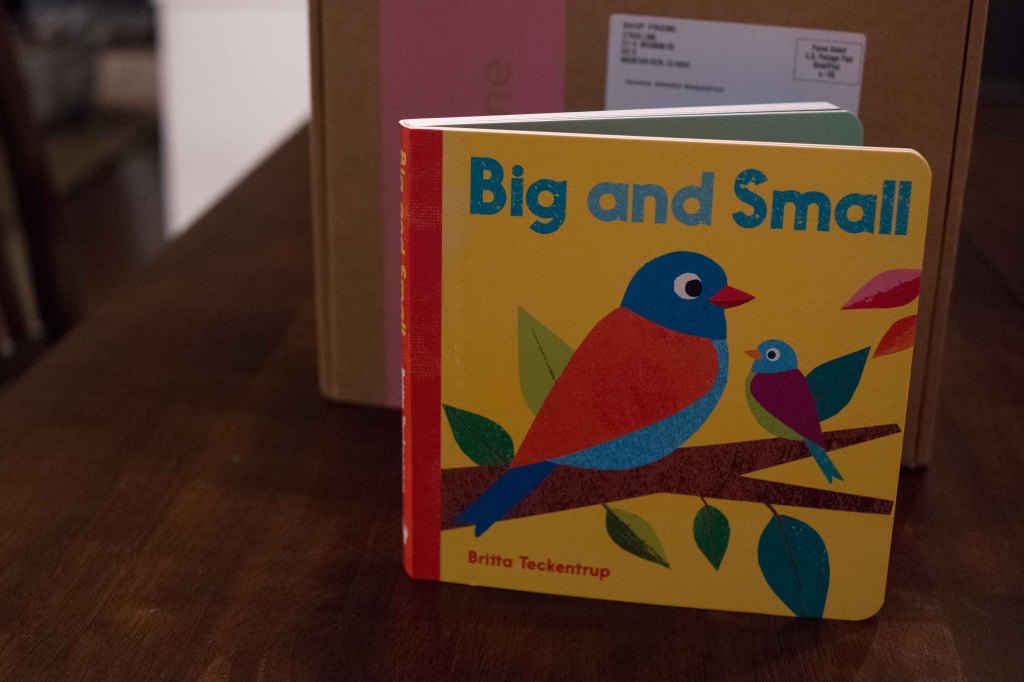 Big and Small from Barefoot Books
MSRP – $6.99, Purchasable on Amazon for $5.06
This book seems pretty fun.  Big, colorful pictures with a word thrown in here and there.  We probably won't get much use out of this right now, but when he starts seeing colors, it should be a nice addition to his giant collection of books.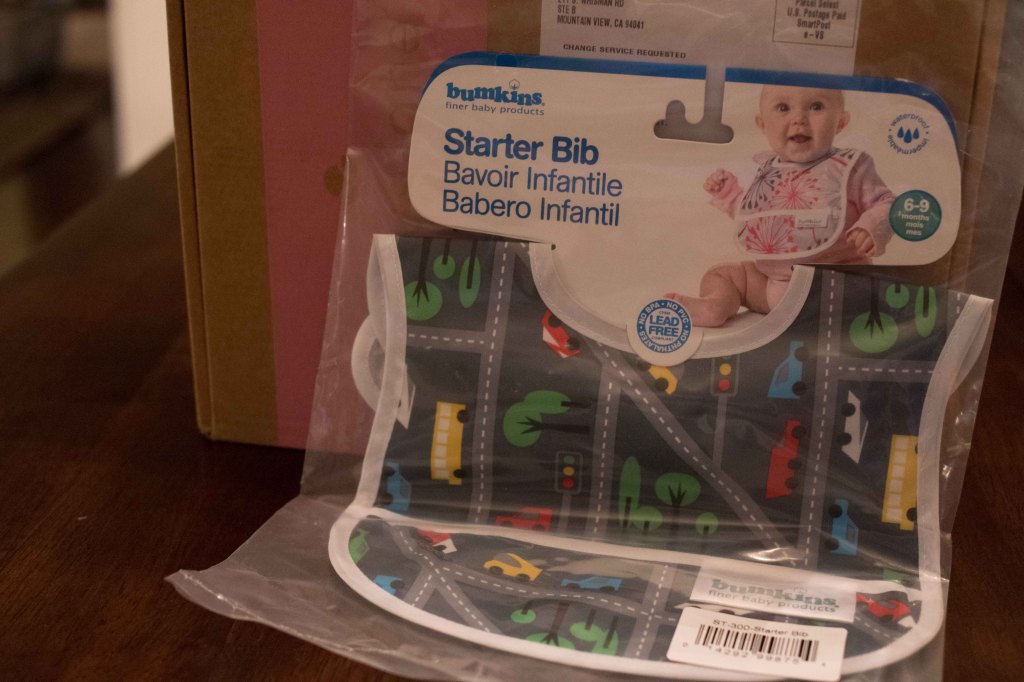 Start Bib from Bumkins
MSRP – $4.95, Purchasable on Amazon for $4.95
Another item we won't get much use out of until he's a tiny bit older.  The item even says it's for 6-9 months old and he's not going to be able to wear this until we get him closer to solid foods.  This will be nice to have around, in fact I think we even have one or two already, but I am a bit disappointed in this item.
Mystery Item!!!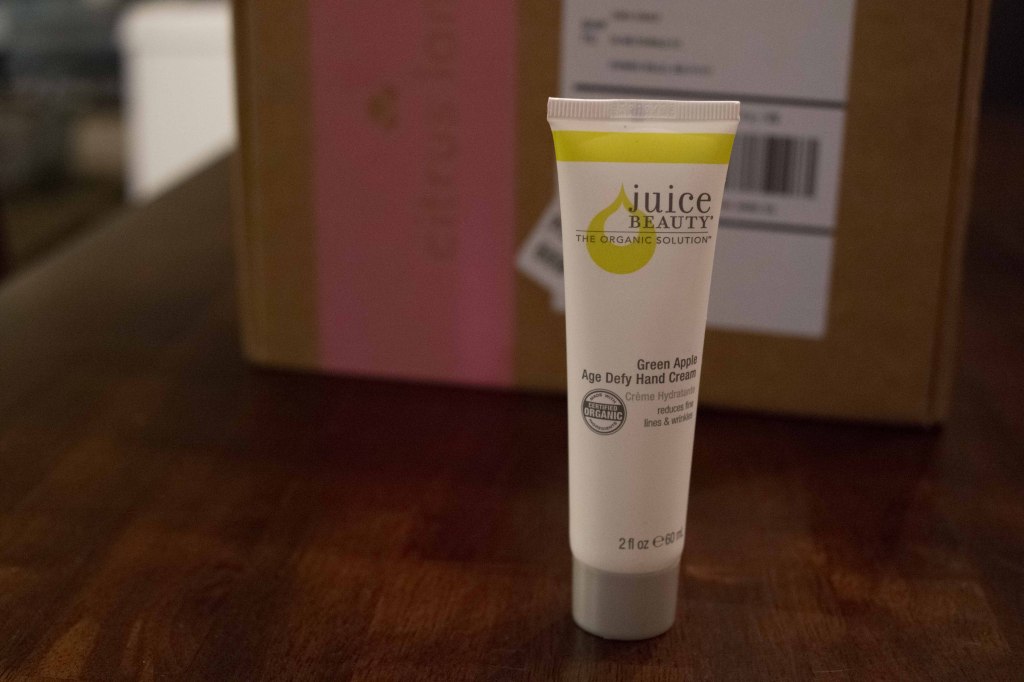 Juice Beauty Age Defy Hand Cream
MSRP – $12, Available from Amazon for $12
This was an item picked by MOMPC.  Citrus Lane feels, at times, that their kit shouldn't be entirely about the babies, and that sometimes Moms deserve pampered, too!  MOMPC picked this item, and she seems pretty happy with it.  With all of the hand washing, and the harsh Maryland winters getting ready to start, she can't get enough hand cream.  Frankly, I'm appalled that this 2oz. bottle cost $12.  Who would pay $12 for hand cream, when you could get a whole bottle for $6 or something.
So our Amazon Totals look like:
Lullaby to Go – $18.95
Big and Small Book – $5.06
Bib – $4.95
Hand Cream – $12
Grand Total – $40.96
I'd say we made out pretty good this month.  I won't tell you I'm not a little disappointed we don't have more he can use right now, but there's only so much you can buy a newborn baby and expect it to use, right?  I'm also glad they decided to pamper MOMPC this month.  She deserves it!
So with the first paid month in and reviewed, I'll go ahead and get to the good stuff.  You probably are thinking about signing up now, aren't you?  What would you say if I told you that I could save you 50% on your first box?  If you want to do it, just sign up via this link and, not only will you save 50% off of your first box, but you'll also help DCDT continue to review fun baby and newborn items!
Thanks for stopping by, and happy shopping!
4,989 total views, 2 views today