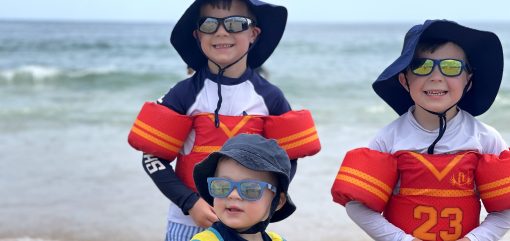 So, there's a few funny thing about having kids:
They keep you busy. REALLY busy.
You start to get comfortable with them, and think, "I could probably handle two kids"
You have a second kid, and stay busy
Sometimes you have two boys and think, "We should try for a girl!"
You have a third boy
So…that's where we are. Looking back at previous posts, it has been roughly…
Oh. Almost 4 years.
So, yeah folks, we had a third kid. And we lost a dog. And we got a new dog. E and I have been married for 10 years now. We made it through the first year of a global pandemic. We put a kid through kindergarten. This is major stuff.
I'm going to do a better job of keeping things updated now that life has become unstably-stable. I don't think we're ever going back to "normal" so we're just going to have to define a new normal. I'll still be reviewing things, and recommending things, and writing about our family adventures. Things are just a lot more different now, than they were when I started DCDT, and that's been a pretty crazy ride.
So welcome! Or, welcome back, I guess. If you're new here, thanks for visiting. If you stuck around, thanks for doing that, too.
Let's get this thing rolling again.
367 total views, 1 views today